Thank you for your response to today's single Pulse question.
Q. Will you be voting tactically in the upcoming election?   
The results are in: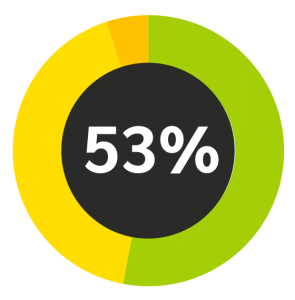 53% say YES 
42% say NO    
5% declined to say  
(Response rate = 17%. Sample size 1069 Senior Professionals in the UK)  
So, the majority of respondents, 53%, (by 11 percentage points), are saying their vote will be a tactical one.  This means that individuals are choosing to cast their vote for a candidate they wouldn't normally support to stop an undesired candidate from winning.      
Some of the of comments our Pulse Check respondents gave:  
 "I will vote against the Conservatives and against Jeremy Corbyn as prime minister. Who I will vote for … still to be decided"     
"I am in a 'safe' labour seat and will vote labour but if I were in a marginal I would vote for the candidate best places to beat the Tories" 
"Because the idea of voting for the Conservative party (which I have done all my life) with its hard line on Brexit and the disingenuous Boris Johnson in charge is now abhorrent!" 
"For me, it's about Brexit and having a 'People's Vote'!"    
"I always vote Conservatives" 
"Voted for the person we thought has his finger on overall issues in the normal way people vote when they aren't just focusing on Brexit" 
We live in interesting times.
For more information on the business of tactical voting we have two links from two viewpoints here: 
https://www.theguardian.com/politics/2019/dec/08/tactical-voting-guide-2019-keep-tories-out-remain-voter-general-election/
https://www.telegraph.co.uk/politics/2019/12/11/tactical-voting-guide-general-election-constituency-vote/
Whatever your political persuasion, here's to a fair result.
Annabel Dunstan, CEO, Question & Retain