Next up in Q&R's The Big Question, in which we ask leaders in the communications sector to answer one big question, we interviewed Nitin Mantri Group CEO of Avian WE.
Nitin Mantri is the Group CEO of Avian WE, which includes its subsidiary Chase India. He is also the President of Public Relations Consultants Association of India (PRCAI), the apex body of communications and public relations consultancies in India. Nitin is also the President of the International Communications Consultancy Organisation (ICCO). He is the first Asian to hold this position.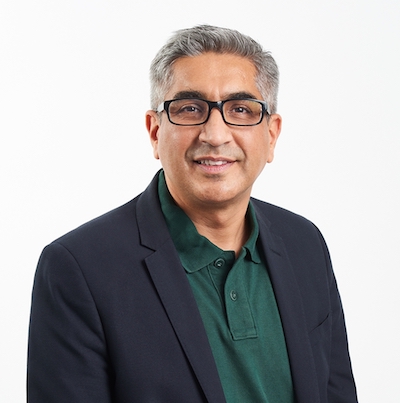 We asked Nitin: What did I glean at the ICCO Global Summit 2021?
As we embrace a new future with cautious optimism, we must pick up new skills, adopt new approaches and make new game plans to elevate our role as communicators. But we cannot do this alone. Shared knowledge is the way forward. 
The ICCO Global Summit, which returned as a hybrid event this year, was an effort to that end. 
Over two days, we listened and learned how to navigate our rapidly evolving world from PR and communications experts and futurists from over 30 different countries. We had some great content with talent, integrated communications and purpose coming out as key themes for me: 
Employee welfare must be top priority
2020 saw companies effectively adapt to the disruption of the pandemic by transitioning to remote work. In 2021, communicators must begin to look inward instead. According to The Bravery Mandate, WE's 2021 Brands in Motion report, respondents have rated employee well-being and personal needs (physical, mental, and financial) as the most important issue for organisations. 
This is an opportunity for communicators to reflect on their organisations' values and beliefs, discard outdated practices and rebuild a company culture with employee engagement, growth, and welfare at its core. Doing so will lay the foundation for strong business purpose and better business outcomes. 
ESG will drive purpose initiatives
At the same time, communicators also need to help brands find their purpose and lead with it. Last year, we saw more and more people are taking to the streets in support of issues they believe in, a phenomenon that can only intensify in the coming years. 
During most of the discussions at the Summit, the call for businesses to increase their environmental, social and governance (ESG) performance was stronger than ever. More and more consumers are expecting socially responsible and sustainable practices across industries and business sectors. Investors and policymakers, too, are seeking out and supporting businesses that prioritise ESG. As their strategic partners, it will be a key communications priority to help brands create an authentic purpose legacy by building on their core promise and making deep and sustained investments in the issues their stakeholders care about most.
Integration is the way forward
The future hinges on creative collaboration. We cannot deliver on client expectations and manage them if we don't integrate our services. The World PR Report has shown that the industry continues to have the best of both worlds -old school skills are still heavily in demand, and at the same time, digital competence, insight, corporate reputation management and strategic counsel continue to power ahead. 
But we must challenge ourselves to incorporate more integrated capabilities into our campaigns to help our clients achieve an even greater level of brand and product success, through strong storytelling across the entire media ecosystem. We just have to be passionate about helping clients solve challenges and create approaches that incorporate the right blend of capabilities. 
Conclusion
There is no end to opportunities for PR and communications specialists during this remarkable time when positivity remains undefeated against all odds. This is definitely a forward-thinking time where we can create whatever our imagination can dream up. Because, as Stephen Hawking said: "We are very, very small, but we are profoundly capable of very, very big things."