Our latest interview is with Fabienne Jacquet, Disruptive Innovator, Speaker & Author: VENUS GENIUS. Founder of Innoveve.
A fascinating delve into the world of Research and Development and in particular the role feminine energy has to play when it comes to innovation.  Fabienne sheds light on what has traditionally been a male dominated job role and explains how we can all (men and women!) benefit from tapping into our feminine traits…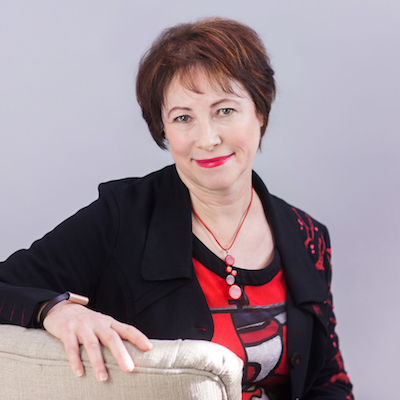 We asked:  
Q1. How do you define innovation – can you demystify it?
Q2. Your book is focussed on the feminine – so do you see innovation as gendered?
Q3. What could/should organisations be thinking about when considering the potential of the female market when it comes to R&D?
Q4. I am interested in IQ and EQ – what part does emotional intelligence and emotion play in innovation?
Q5. What advice would you give to a young woman entering the corporate world in the 2020's?
Q6. Do you have a feminine success formula to share?!  And assume this applies to men too?!
Bio
Fabienne holds a PhD in Organic Chemistry, and moved to Marketing in the middle of her career. Through her international journey, she has lived between Europe and the US, and travelled the world.
Innovation has been her love for more than 30 years, with a proven track record in Fortune 500 companies.
In 2018 she left the corporate world. She settled in the US and created INNOVEVE®, a consultancy dedicated to transforming innovation by embracing feminine energy. She wrote a book around the theme of innovation through the feminine lens: Venus Genius – the Female Prescription for Innovation, that was published in December 2020.
If you are a business owner or leader in an organisation and you would like to be interviewed for the Q&R Listen.Better vodcast series in 2022 please do get in touch for an initial chat: tellmemore@questionandretain.co.uk