EJ shares her harrowing experiences that have brought her invaluable life lessons which have led to her success in business and personal life.
Emma-Jane (EJ) is a Motivational Speaker, a Corporate Behaviour Change Trainer and Mentor and an ardent campaigner for survivors of Child Sex Abuse. It was an honour to speak to Emma-Jane Taylor described as "Courageous. Inspirational. Determined. Honest. Influential and Strong."   
In 2018 she wrote and published Don't Hold Back in which she shares her deeply moving story; from her courageous journey to heal from the trauma of child sex abuse and abandonment to the confident, empowered woman she is today.
She offers hope and insight into the power of the human spirit to overcome adversity and trauma. Don't Hold Back is full of practical tools and possibilities that many readers have found much hope and inspiration from.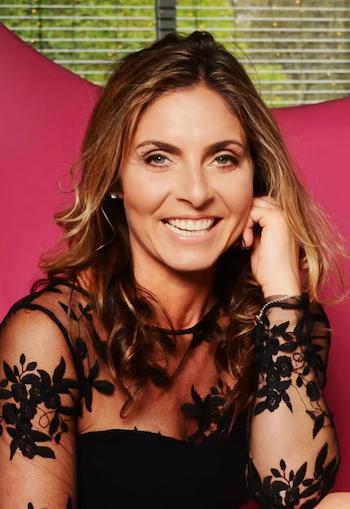 We asked:
Q1. What is your mission and what drives you to achieve it?
Q2. In your Tedx Talk 'It's not just the strangers we should be careful of" you say strangers are only a tiny proportion of the risk to children. What is the bigger picture when it comes to child sex abuse?
Q3. How important is it for business leaders to have an awareness of the impact of child sex abuse on their employees?
Q4. What is your approach to educating and empowering children, teachers and others involved in childcare?  What are the tell-tale signs a child is suffering sexual (or other) abuse?
Q5. What have been your most notable achievements that you believe have delivered genuine and lasting behaviour change?  How does the 90/10 Project fit into your strategy?
Q6. Who are you trying to influence and what are the blocks or challenges you encounter?
Q7. How do you continue to grow and develop as a person/leader?
Q8. Who do you look to for inspiration or mentorship?
Q9. What will good look like if you are successful in your mission in the coming 5-10 years?
Bio
Emma-Jane Taylor; Motivational Speaker – Corporate Behaviour Change Trainer – Mentor, Ardent campaigner for survivors of Child Sex Abuse. 
Founder of The Works Co & Project 90/10, Author of Don't Hold Back, TEDx Speaker 
"…too positive to be doubtful, too optimistic to be fearful and too determined to be defeated!"
Represented by Champion Speakers 
Twitter @ejthementor
LinkedIn Emma-Jane Taylor aka The Inspirational Mentor 
Contact: Christine Milne office@emmajanetaylor.com 
Emma-Jane's personal and traumatic story of struggle and hardship covered in her debut book entitled 'Don't Hold Back'  has given her the positive tools and focus she needed to fight back, to create a power house of strength; compassion and dedication to living. Emma-Jane was once told 'she was the girl going nowhere, the failure' and most people thought she would be dead or in prison by the time she was 20. Her reality, like many, was very different. 
She is a survivor of child sex abuse, abandonment & rejection. Throughout her teenage years she drank excessively, took drugs, became bulimic. By 15 years old was exhausted by life, addicted and struggling with various disorders. Her school life struggled, she was often put into isolation, on report, given regular detentions or suspended. She was labelled a juvenile delinquent by a child psychiatric at 14 – none of which helped her with her difficulties or development. As a young girl she struggled with nerves, night terrors, late development, OCD, PTSD, nausea, eating disorders, paranoia, anxiety. At 19 she took off to Spain and at 23 she found the confidence to start an A-Z of therapy. 
Emma-Jane is a passionate & authentic speaker with relatable clear messages, keeping her audiences engaged by her genuine & insightful knowledge. Using her own powerful and traumatic story she allows her audience the much needed mental and emotional freedom to live life the way they need, both personally and professionally. With a laser like focus she can shape your world with what is truly important in life. In short, Emma-Jane helps her audiences develop their full potential whilst focusing on keeping them grounded with valued beliefs. She is exceedingly inspiring and motivating to all, and uses her platform to support the many suffering in silence to find their voice and ultimately their success. 
If you are a business owner or leader in an organisation and you would like to be interviewed for the Q&R Listen.Better vodcast series in 2022 please do get in touch for an initial chat: tellmemore@questionandretain.co.uk