This month we interviewed Jennifer Janson, Director of Communications, OMERS Ventures and found out how she transitioned from owning and running a leading UK b2b technology PR agency, Six Degrees, to heading up communications for a global giant in the venture capital sector based in Ontario, Canada. An absolute delight to catch up – Jen was one of Q&R's first clients over a decade ago! Fascinating to see how her life has changed over that period.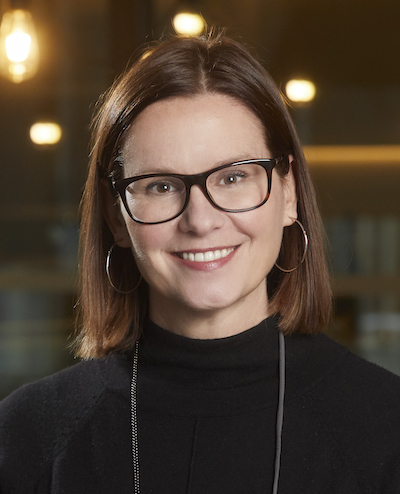 We asked:
Q1. How did the pandemic affect you and your organisation?
Q2. What have you learned about yourself as a leader since you moved from agency side to in-house?
Q3. Who are your mentors?  How do you stay motivated?
Q4. How are you using data when formulating strategy?
Q5. What will you do differently from a leadership POV, if at all, in the next five years?
Q6. Who or what inspires you and what is the bit of advice you would give your 18-year-old self?
Bio
Jennifer supports OMERS portfolio companies with all things brand and reputation. She's also responsible for driving brand awareness of OMERS Ventures globally. Jennifer has a 20+ year track record advising businesses on reputation risk mitigation, communications and PR. She has worked with companies ranging from small, high-growth consumer businesses to blue-chip multinationals. With a strong focus on the science, engineering and technology sectors, she built and successfully sold a UK-based communications agency, Six Degrees, in 2018. As the author of The Reputation Playbook (Harriman House 2014) Jennifer is frequently called on as a speaker and commentator, and has been featured in The Globe and Mail, The Sunday Times and The Wall Street Journal. Jennifer holds a degree in English from Queen's University.
If you are a business owner or leader in an organisation and you would like to be interviewed for the Q&R Listen.Better vodcast series in 2022 please do get in touch for an initial chat: tellmemore@questionandretain.co.uk