We were so happy when Michael Gonzalez, VP Corporate Strategy, Clarity PR agreed to write our next The Big Question blog for Q&R.
Michael is an international communications expert, with 30 years' experience across the globe in the fields of influencer relations, corporate strategy, storytelling, messaging development, media training and executive coaching. He is a former journalist and press officer at the European Union and Amnesty International. Michael frequently speaks at events and moderates roundtable debates around the globe. He has worked for brands such as Salesforce, Sage, Securitas, ACCA, NTT DATA, BT, BAE Systems, ChargePoint, Pret a Manger, Boeing and Microsoft. He is fluent in English, Swedish and French and holds a BA degree in journalism from Cardiff University.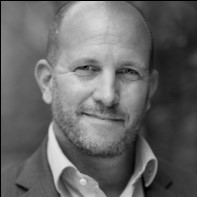 We asked Michael: How can comms help organisations during these difficult times?
It's safe to say that organisations are operating in unprecedented times. A post-pandemic environment, acute climate change, political polarisation, a war in Ukraine and a cost of living and energy crisis have caused a fundamental shift in how organisations manage their reputation and wider stakeholder engagement both internally and externally. Trust, credibility and authenticity are more important than ever. People expect more from organisations today, whether they buy from them, work for them or belong to them as a member. We expect organisations to take a stance on issues that matter, take action where needed and stand for something more than just selling products. It's purpose over profit.
These macro socio-economic events have had consequences that few could have foreseen and everyone is struggling to adapt to this new world order. For the first time, communications is taking a central place in how organisations can tackle these issues by managing internal and external relations, protecting reputation and in many cases safeguarding organisational survival. Areas such as investor confidence, crisis management, public affairs, investor relations and staff retention & recruitment can have a direct impact on an organisation's lifeline. The coming of age of strategic communications was highlighted in a recent Gartner report that stated that 83% of chief communications officers report growing influence among the C-Suite.
Today, strategic comms needs to be embedded into the fabric of the organisation in everything from planning and forecasting to execution and engagement. As such, it's key that there is strong collaboration with comms across a broad area of the organisation including supply chain operations, chief sustainability officers, IT directors, compliance departments, finance and HR directors. From a reactive and preventative aspect, the ability to spot early warning signs around areas such as employee dissatisfaction, sustainability practices and digital assets is essential to avoid potential crises. We are living in a real-time information environment triggered by social media that has meant that crises are more difficult to manage than ever before. From a proactive aspect, comms can help organisations communicate their purpose with a consistent and authentic voice, ensure there are no gaps or misleading information and define the right route of action. If any of this goes wrong, the outside world picks up on it instantly and you'll hear about it sooner than later.
Organisations today find themselves in an increasingly difficult situation in striking the right balance between being genuine, thoughtful and action-based whilst not appearing to be tick-box driven and offending their stakeholders. Unfortunately the world is not going to become less complex, unpredictable or volatile in the near future. One way of navigating the present and the future is to ensure that the c-suite and comms professionals continue their collaboration to build trust and stability and to drive positive impact where they can.