This month's Listen.Better Interview is with Srabani Sen, CEO & Founder, Full Colour.
A highly engaging romp through Srabani's approach to EDI including her top seven common mistakes she sees organisations making (my favourite is no.6!).  This is such a valuable list! I have summarised them here, but I do encourage you to 'take a break' and watch the 30 minute interview with a cuppa and your favourite chocolate bar…we find out what Srabani's favourite guilty pleasure is.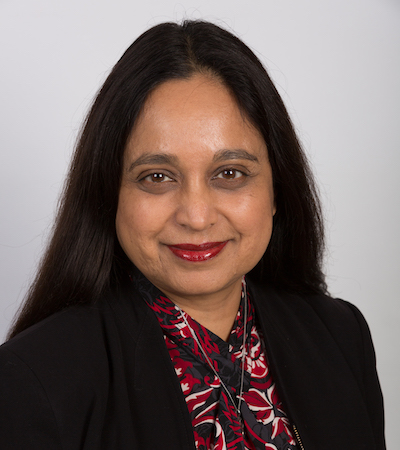 EDI: Common mistakes
1. Wrong Assumptions: They assume that the images in their head about Equality, Diversity and Inclusion are the same images in the people's heads around them. If I was to say the word 'blue' I strongly suspect that the image that would pop into people's heads are sky blue, some navy blue, baby blue. I think that's one of the most common mistakes I see. I have rarely come across a company that has articulated definitions of those words. I have never come across an organisation that has articulated definitions of the word that connects with why that organisation exists in the first place.
2. Not planning the journey: Too often I see the "Throw mud at the wall" approach to EDI in which a haphazard and unplanned series of tactics are deployed.  What I find is people sit down with no expertise, no knowledge of EDI, no training in EDI, no expertise. They come together and try to brainstorm without connection to a planned journey of change. EDI is no different from any other change management journey. 
3. Huge ambition, small budget: People's ambitions around EDI are joyfully enormous, however their resources are tiny. To make real change around EDI requires input of staff time, input of thinking time and into planning the journey. 
4. Action not just dreams: There is an expression 'If wishes were fishes, we would all swim in riches' meaning that if you want to be more equal, diverse and inclusive, just wanting it, will make it happen. It doesn't work like that. You need to take real action hence the need for a planned journey of change.
5. Leadership from the top: Any change journey needs to be led from the top with C-suite buy in and involvement. Because the people at the top have a bigger view of the organisation. 
6. Ask the RIGHT question: The world and their uncle are asking the wrong question around EDI. How can we become more diverse? How can we find more diverse people? How can we make our staff and board more diverse? That's the wrong question.  The question needs to be – What is it about our organisation that is putting diverse people off wanting to be part of our culture? If you are starting with the wrong question, you are going to get the wrong answer.
7. And finally: EDI activists often say "do it because it is the right thing to do".  However, humans tend to follow the path of least resistance – think dieting and the temptations that lurk in the fridge!  Embarking on an EDI path needs to be carefully thought and cannot rely on simply expecting everyone to change entrenched behaviours overnight.
We also asked:
Q1. What was the seed of the idea when you set up Full Colour? What differentiates your offer?
Q2. What are the challenges you have faced in your leadership career and how have you handled them?
Q3. Can you share what good looks like in an organisation after you have consulted with them on the ED&I front?
Q4. Has the EDI agenda moved forward or remained static since Covid? In other words have the challenges companies have faced meant they have stalled on work they might otherwise have been doing in the last 2 years?
Q5. What single piece of advice would you give an HRD or Head of People looking to improve ED&I if they meet with resistance from the Board?
Q6. If you could describe your leadership style in two words what would they be?
Bio
Srabani Sen marries her deep knowledge and lived experience of equality, diversity and inclusion (EDI) with several years' experience in creating sector wide and organisational change. Srabani has 30 years' experience of Board leadership, including 4 Chair roles and a decade of CEO level leadership in the not-for-profit sector. Srabani is regularly invited to speak on EDI at conferences and events across different sectors. She is a regular EDI columnist for Charity Times magazine. Srabani set up Full Colour www.fullclr.com eighteen months ago to support organisations' leaders drive strategic change on EDI, and currently works with a number of high profile organisations.
If you are a business owner or leader in an organisation and you would like to be interviewed for the Q&R Listen.Better vodcast series in 2022 please do get in touch for an initial chat: tellmemore@questionandretain.co.uk