For the third in our series where we ask senior leaders to answer the Big Question we are chuffed to introduce Rachel Gilley, Managing Director, Clarity London. Prior, Rachel was at Bite where she was UK MD for 19 years. Rachel has worked across a range of enterprise clients including Apple, HP and Microsoft and startups including WeWork launching their first office in the UK, Nest and Pure Storage as they worked up to their successful IPO. Hot on the heels of the recently announced acquisition we asked the Big Question: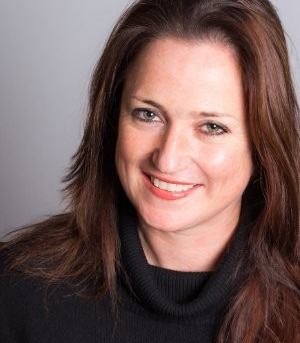 Q. What's your advice when acquiring a new agency?
I've been through three agency M&As before and the experiences of those acquisitions – some good, some not so – meant that when we welcomed the Dynamo team into the Clarity fold, there were some absolutes we knew had to happen.
We chose to follow ADKAR, a model that supports change management projects. You follow five building blocks in sequential order to keep you on track through the process. They were invaluable to us; not rocket science, but smart.
Awareness
You often hear stories where founders made the decision to be acquired but didn't communicate it with their teams, beavering away for the betterment of the agency. You might not be able to share the detail, but understanding your long-term vision shouldn't come as a surprise to your teams.
Desire
In our case we were bringing together two smaller agencies who saw infinite value in being part of something bigger – career opportunities, client variety, learning from new people. Early conversations with Clarity and Dynamo founders was dedicated to understanding each other's values, what we aspired to be and do – we were on the same page from day one!
Knowledge
As soon as we could, we shared details with both teams. What it would involve, the timescales, the impact on clients, the wider teams and individuals. Everyone then had a vested interest in the process, they knew they had a role to play in the following weeks that would ensure the success of the process.
Ability
This bit I loved; when personalities on both sides came to the fore and the desire to share best practice was instant. We found our culture vultures to lead on social plans, people stuck hands up to work through client templates and planning, we had existing new business that we started supporting each other on.
Reinforcement
As MD, you need to gain trust and instil confidence in both your existing teams and a new group of people who don't know you. And you need to do it over and over again. They need assurances especially when the timescales inevitably shift and processes are clunky, that you're going to deliver on your promises and that as individuals you're going to look after each and everyone of them, existing and new.
I think it will take 12 months before we can really claim this acquisition has been a success. But if smart people, with big ambitions, exciting clients and a genuine respect for one another are key tenets for a successful agency, then I think we're in a supremely good place to get this right.